With Halloween creeping just around the corner, it's the season for screaming! Get ready to fulfil your fantasy with 'Fleshlight Freaks' dildo range – the most exciting [new] way to scare your pants off.
Dracula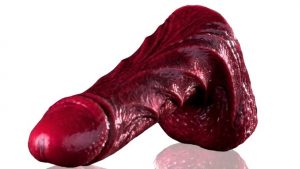 Dracula's always DTS (down to suck), but this time it's your turn to get staked! Fleshlight's 7.5 inch Drac Dildo is made with the highest quality, platinum cured silicone, and the devil's in the detail with a satisfying bat-winged texture along Drac's thick shaft. Did we mention that he's blood red? Fulfil your fang-tasy here.
Frankenstein
Thanks to Fleshlight, you can now get your freak on with Frankenstein! Featuring a total insertable length of 10 inches, this monster dildo comes complete with ball bolts and a crude stitching texture up the shaft. Made with green, platinum cured silicone for the ultimate skin-like sensation.
Cyborg
Why settle for the real thing when you can bonk a big, bionic cyborg dildo? With 8 inches of textured purple detailing, imagine the fun that this futuristic toy has in store for you! Made with platinum cured silicone for a robotic armour look – complete with fake electrical circuits on the ball sack.
Alien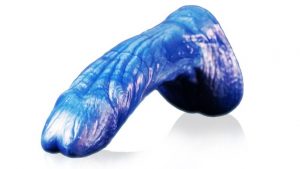 Fresh from outta space, this 8" alien appendage is ready to be abducted and taken to your bedroom for experimenting! The alien dildo features a forked tip and textured shaft for the ultimate in other-worldly pleasure. No need to storm Area 51 to jump him, either.
Zombie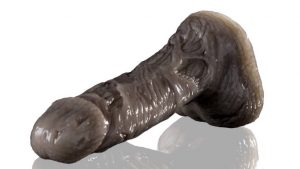 Introducing the eighth undeadly sin… the zombie dildo! Made with the highest quality, platinum cured silicone, he features rotting flesh detail, blisters and a torn foreskin. And with a total insertable length of 7.5 inches, this bad boy really is a ghoul's best friend.
Big Foot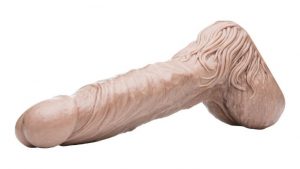 They say big feet means a big manhood, and Big Foot is here to prove it! His enormous, hairy appendage is 9.5 inches not including balls, with a thick circumference of 7.75 inches. He's also made with the highest quality platinum cured silicone. Just call him out of the woods when you're ready to get your rocks off.
Yeti
Get your shag on with the yeti's shaggy shaft! This mammoth dildo has an insertable length of 9.5 inches, with a circumference of 7.75 to make you absolutely wild. And while he looks mysterious, he's made with platinum cured silicone for a familiar, skin-like sensation.
Plus, with an icy bluish colour, he could easily pass as a White Walker! Game of Thrones fans, pleasure is coming…